Fall is a favorite time of the year for many people, myself included, for several reasons. For one, the stifling humidity of the summer months finally gives way to soft, fresh breezes.
It also marks the perfect time for miles-long hikes, leisurely strolls down a historic Main Street, evenings around a fire pit, and of course football!
If you are looking for a weekend getaway, Franklin, Tennessee is an attractive destination any month, but in the fall maybe when it is at its peak beauty.
The only downside of fall in Franklin is that there might just be too much to experience in just a weekend. That's why we've compiled a list of eight places and experiences that make for an ultimate fall weekend in Franklin.
Spend a day at Gentry's Farm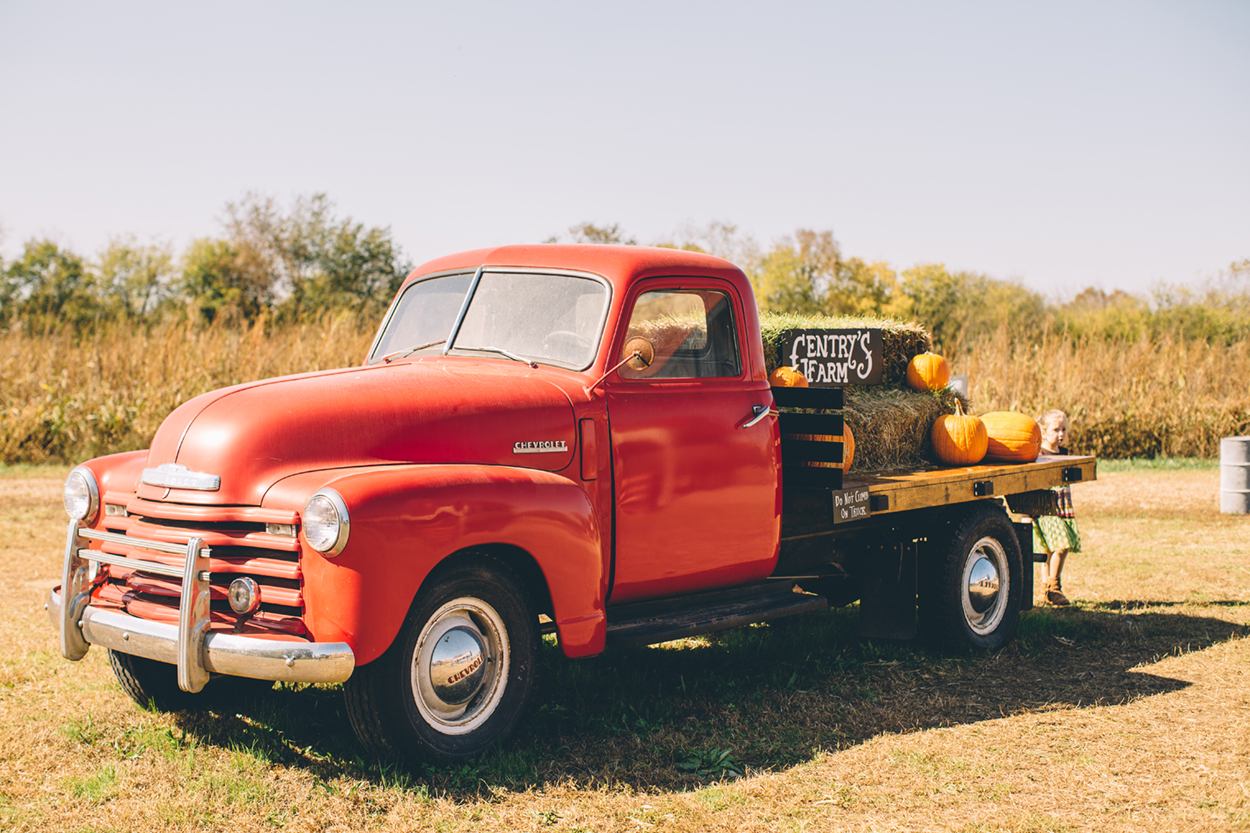 For 11 months out of the year Gentry's Farm is a traditional working farm, but during October, it opens to the public as the perfect spot for everything from family fun to first dates.
You can test your wits, and navigational skills, by traversing your way through their four-acre cornfield maze.
Once you've proven your ability to escape the rows of corn, take in some old-fashion fun on the hayrides, tire swings, and of course by picking pumpkins from the patch.
Take a drive down the Natchez Trace
There are few stretches of highway (if any) more beautiful than the Natchez Trace Parkway in the fall.
A 444-mile National Park, the two-lane scenic byway is beautiful any time of the year because of its protected views, but when you paint those views with the multicolored brush of fall leaves it indeed becomes breathtaking.
Start your drive on the north end and be prepared to stop just a few miles down the road when you reach the Natchez Trace Bridge. The views from the base of the bridge are just as stunning as from atop the 145-foot structure.
Pumpkin Everything!
For those who unabashedly love everything pumpkin, all the time, then fall is your Super Bowl. Everywhere you turn in Franklin you'll find pumpkin-inspired concoctions.
Of course, you'll have the pumpkin lattes at coffee shops like Frothy Monkey and the Coffee House at Second and Bridge. You'll also find incredible pumpkin pies at Merridee's Breadbasket, along with pumpkin-inspired dishes at restaurants up and down Main Street.
If you love all things pumpkin, mark your calendar now for Pumpkinfest where Franklin's historic Main Street will transform into an orange-colored, fall festival celebrating the season's favorite fruit.
There you can sip on pumpkin-flavored brews, test your carving talents, and guess the weight of a Great Pumpkin from Franklin's sister city of Carleton Place, Canada.
Take a hike through the fall color
Hikes in the spring are pleasant. Hikes in the summer are fun. Hikes in the fall, though, can be downright magical. There are countless places around Franklin to escape the day-to-day hustle of life and reconnect with nature.
One particular spot for that is at Owl's Hill Nature Sanctuary where not only can you stroll through miles of wooded hiking trails, but you can also get up close and personal with beautiful owls that are being cared for and rehabilitated on the grounds there.
Bowie Nature Park is a 700-acre oasis where 17-miles of hiking and mountain bike trails wind around lakes and take you up to beautiful overlooks.
Sip on all the Fall cocktails
Spring and summer are times for light and fruity cocktails with your favorite gin (like the incredible one from H Clark Distillery), but when the temperature begins to drop, that's when many are looking for a pour of their favorite whiskey.
If you prefer your whiskey neat, there is no better way to have it than while taking a tour at H Clark Distillery or Leiper's Fork Distillery.
If you are looking for your whiskey to come in the form of a cocktail, head to Gray's on Main for the Anthym Spirit, Red Pony for their Porch Swing cocktail, or Cork & Cow to sip on the Perfectionist.
It's football time in Tennessee
Fall weekends in the South revolve around one thing, football. It is more than just a sport here; it is a way of life, almost a religion. From Friday Night Lights to watching the college guys on Saturday's and the Tennessee Titans on Sunday, there are countless ways in Franklin to watch your team play.
Need to watch every SEC game at the same time? Head over to King's Bowl America. Wait, the bowling alley? Hear me out here, King's Bowl is far from your average bowling alley. With a wall of TVs taller than you are in their bar area, you can watch countless games at once.
They also have big screens above the bowling lanes if you want to challenge your buddies while you watch. For your NFL watching on Sunday afternoons, head over to Brewhouse South. With more TVs than you can count, they'll have your game on no matter which team you are rooting for.
Take the downtown ghost tour
The beautiful views of Main Street may glow from the light at night, but there is more of a story to learn when the lights get dim.
The family-friendly Haunted Franklin tours from Franklin on Foot share the stories of departed socialites, a Civile War spy, Confederate soldiers, failed businessmen, and at least one dog that many say still roam downtown.
Your guided stroll through Franklin will stop at five locations where you'll learn their stories and the stories of those who once (and maybe still do!) call them home.
Leiper's Fork Fire Pits
If there is only one thing that is quintessential fall, it is gathering with friends around the fire pit.
As you stroll through the village of Leiper's Fork, popping in and out of the restaurants, art galleries, and shops, you'll notice fire pits and places to gather outside each of the businesses. Grab a drink from Puckett's or Country Boy and settle in for s'mores or roasted marshmallows around the fire pits.
With the smell of BBQ in the air, drinks in hand, and the crackle of the fire be prepared to lose track of time. It's an almost scientifically proven fact that your blood pressure drops at least 10 points when relaxing in Leiper's Fork.
Are you ready to start planning your fall weekend getaway in Franklin? What unique spots would be a must-visit for you? Let us know in the comments below.